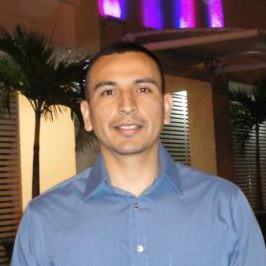 Martin Velez
Ph.D. in Computer Science (Expected 2018)
B.A. in Economics (2010)
NSF GRFP Fellow
University of California, Davis
Advisor: Prof. Zhendong Su
Thesis: Minimizing Technical Barriers to Learning Programming
Curriculum Vitae | Resume
---
About Me
Hello, World! I am conducting research in Computer Science Education, Programming Languages, and Software Engineering. My vision is a world where everyone has useful computer science knowledge and skills. I hope my research helps make that vision a reality.
---
Papers
Heifer use of an automated grooming brush and potential for radiofrequency identification-based measurements of this behavior
Rachel L. Toaff-Rosenstein, Martin Velez, and Cassandra B. Tucker.
Journal of Dairy Science, Volume 100, Issue 10, October 2017, Pages 8430-8437.
Using Single Free Sorting and Multivariate Exploratory Methods to Design a New Coffee Taster's Flavor Wheel
Molly Spencer, Emma Sage, Martin Velez, and Jean‐Xavier Guinard
Journal of Food Science, Volume 81, Issue 12, December 2016, Pages S2997–S3005.
A Study of" Wheat" and "Chaff" in Source Code
Martin Velez, Dong Qiu, You Zhou, Earl T. Barr, and Zhendong Su
arXiv preprint arXiv:1502.01410 (2015).
---
Projects
| | |
| --- | --- |
| Kodethon | Kodethon is an online IDE. |
| CompAssist | CompAssist is a web application that helps users resolve compiler errors by presenting example fixes. The example fixes are synthetically generated using a novel fuzz-and-reduce technique. |
| Wheat and Chaff in Source Code | Source code can be separated into wheat and chaff. |
You can also checkout my open source code on Github, and Bitbucket.
---
Teaching
---
Awards
---
Service
---
Activities
Talks